Launched in 2010, Instagram successfully is one of the most searched social networking services in Google. The number of monthly active Instagram users are more than 1 billion. And among them, 25 million+ are business accounts. An estimate shows approximately 75.3% of US businesses will be on Instagram in 2020.
This means user-generated content has a high chance of 4.5% Higher Conversion Rate. If you are thinking of growing your business through Instagram, you will be opening a new door to success. And the first thing you need to do is optimize your bio link.
These pieces of information have been retrieved from Wikipedia.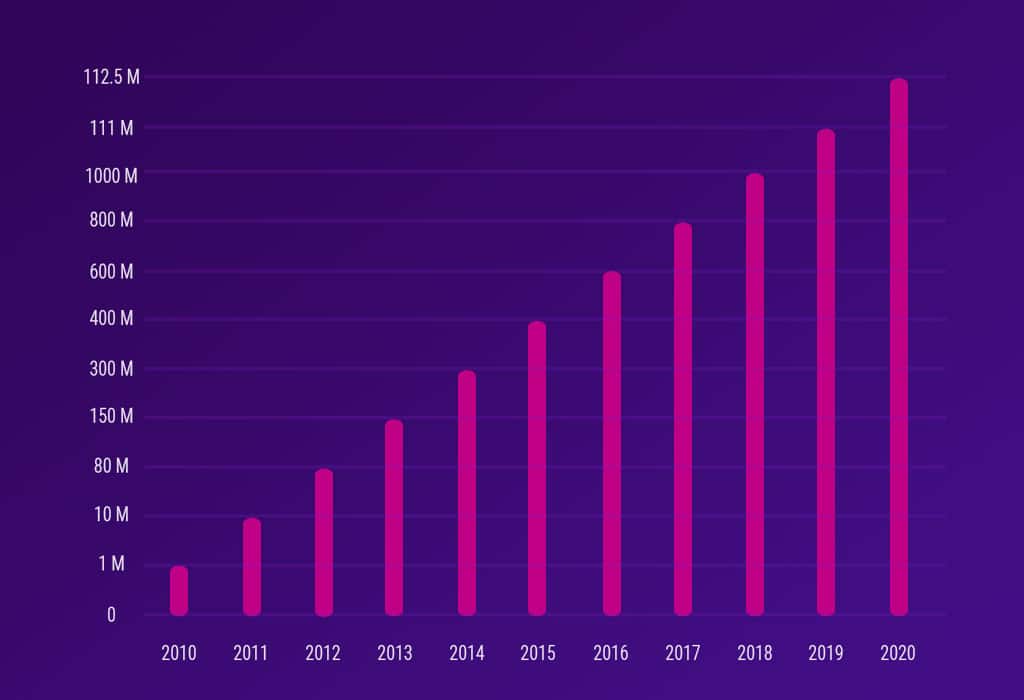 What does link in bio mean?
It's not a secret that Instagram allows only one link to share in your Insta profile. So what would you choose?
What if I say, you can add multiple links in Instagram bio in just one single link? What if I say, you can share the links and make the most use of it? You can analyze the links and increase your sales.
This is where Bio Link enters. A Bio Link is a simple link to drive your audience to your created dynamic landing page. A landing page with all the links listed in one place. A page where you can showcase your intro video, product and service links, affiliate links, and so much more so that your audiences maintain the engagement with you.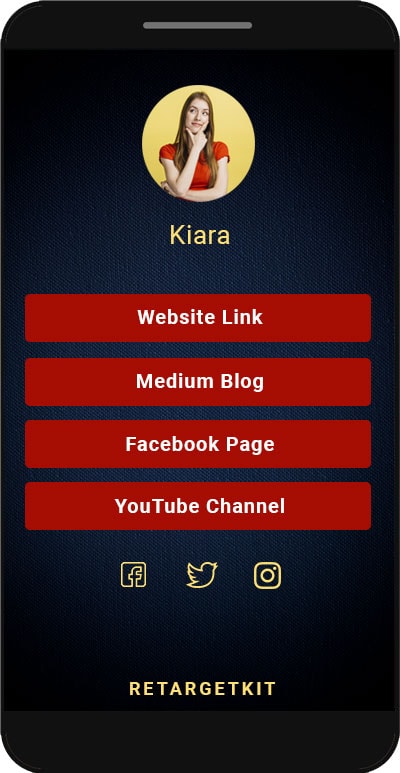 Is it important?
If you surely want to grow your business on a large scale, then yes, it is important. Instagram allows you to share only one link in your profile.
The drawback of not having multiple link sharing are many. 
If you have multiple websites, you can provide only one of the all URLs.

To get connected on Facebook with all of your audience you might need to DM them personally everytime.

Your audience can't directly call you via Skype, Whatsapp or other way.

You can promote different products and services by posting regularly. But your new audience might need to swipeup all the way to see your previous posts.
But with bio link, you can put an end to all these troubles. You can drive direct audiences from Instagram to each of your websites, get personally connected on Facebook, provide a phone calling option if anyone needs to get in touch with you directly, give email addresses for product or service orders or newsletters. You can even showcase your products, affiliate product list, and increase your sales and commissions.
You can include more links for your Instagram followers– Why limit your Insta bio with one link when you can share multiple links. Let your followers explore your other links and get connected to you.
If you sell different products or services and constantly have to change your link in the bio– If you have a business of selling different products or services, chances are that you are constantly pushing new content and links multiple times a day. Changing bio link constantly would not be a good impression. So it would be great of you get to merge all the product and service links into one. Connect your Instagram feed with your product or service purchase page so that your users can directly purchase from there.
You want direct traffic to your websites

– Even if you just want to lead users back to your homepages or websites, link in bio gives you the chance to do that. This allows you to have direct traffic to your website and later turn them into your clients.

You are an online or offline trainer– As a trainer, if you want to grow your business in that field from Instagram, then this is your opportunity to gain trust of your audience and get connected to them directly.
How can it help to grow your business?
What's the use of having thousands of followers if you can't drive them to your website or turn them into your clients? With thousands of followers, you can only be an influencer. But with Bio link, you can be a product or service seller where your audience can directly reach out to you. They can get connected to you with just one single link.
Your Instagram link in bio can be helpful in a few ways.
Give additional information about yourself as an "about" page.

Send people directly to a landing page or lead magnet.

Provide a link to your most popular product.

Showcase helpful videos

Send people to popular blog posts.

Promote a sale or an upcoming discount.

Direct people to YouTube videos or SoundCloud podcast links.
Bio Link is highly appreciated by trainers in different fields like Yoga, Gym etc. 
How to add multiple links in Instagram bio?
As said earlier, Instagram allows only one link to share in your Insta profile. So your only option is to share multiple links by using bio link.
There are many tools you can use to create a bio link. But I'll show you how you can do that with RetargetKit in the most easiest and simple way. Once you Sign in, set your brand. Click on 'New Campaign' and inside it, set campaign type to 'Bio link'. Provide a picture of yours or your company and set your name and description.
To style up your Bio Link, you can choose awesomely designed premade themes by RetargetKit or design according to choice. You can set the background in a solid color, gradient, or even image.  Fun, right?
You can choose the shape of the buttons from the given options. You can add social profile links using icons too.
After saving the campaign, provide destination website URL links inside the 'New Retarget Link' inside that campaign and you're done.
The best part of using RetargetKit is you can see which of your links got the highest clicks so that you can get an idea about your audiences and their field of interest which is necessary for business growth. Moreover, you can collect emails from your visitors using RetargetKit lead magnet.
How do I add a clickable link to Instagram bio?
Login to Your Instagram account. Set Your name, username. On the website section provide your created Bio Link. This link will direct your audience to your other multiple links. So make sure you use the correct URL.
Provide a little description about yourself or your work in the Bio section and click on the submit button. And you're done!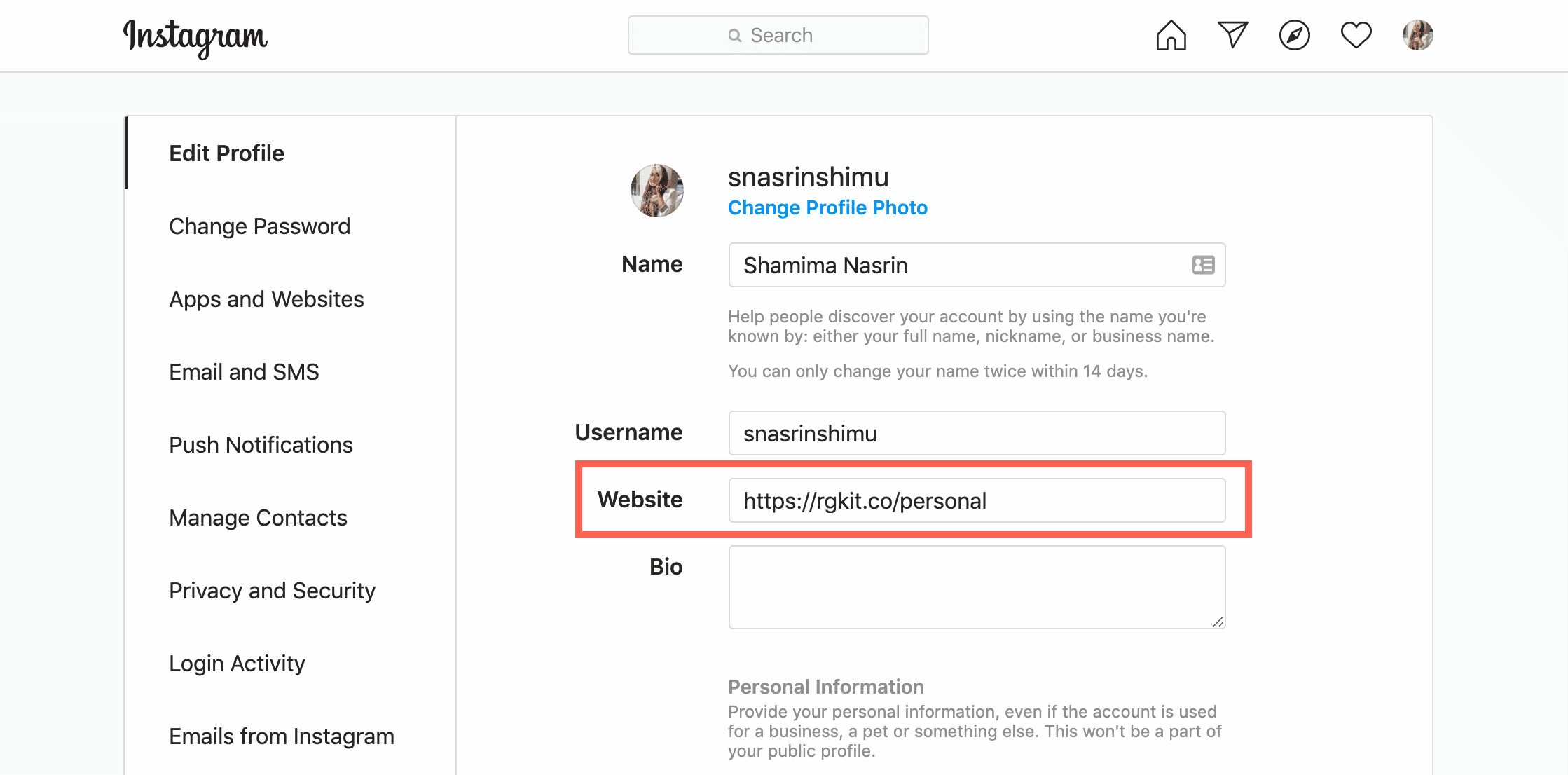 Conclusion
To grow your business by increasing your sales, you need to track the engagement that your links receive to determine which link generates the most benefit for your brand. The more you track your bio link performance, the more you'll be able to update and optimize your Insta bio section to please your audience and achieve your social media goals.
A highly optimized Instagram bio link is the missing key to transforming your Instagram profile into a powerful traffic driver for your business. So if you want to improve your website views and boost sales, it's time to update your Instagram bio.