When people watch your YouTube video, you want them to take immediate action. What is the best way to achieve that? Retargeting! This blog post will be discussing how to retarget YouTube viewers and remarket product and services to them.
Retargeting is the process of showing ads to people who have already seen your ad. You can do this by using a third party service like Facebook Custom Audiences, which will show you how many times someone has viewed an advertisement and what sites they visited afterwards.
Before purchasing any kind of new or old product, customers check out several YouTube channels for reviews and ratings. That means, individuals who see your YouTube channel may still need more warming up before they become your customers or subscribers.
In this article we'll cover the most important points which will turn your visitors into your subscribers and clients by retargeting and remarketing. We will also talk about how to show Facebook advertisements and YouTube advisements for potential customer engagement.
Know how to retarget YouTube viewers in 4 simple steps:
Bonus: Know what is deep link and how it can CONVERT your fresh new YouTube viewers into subscribers.
Why retargeting is important?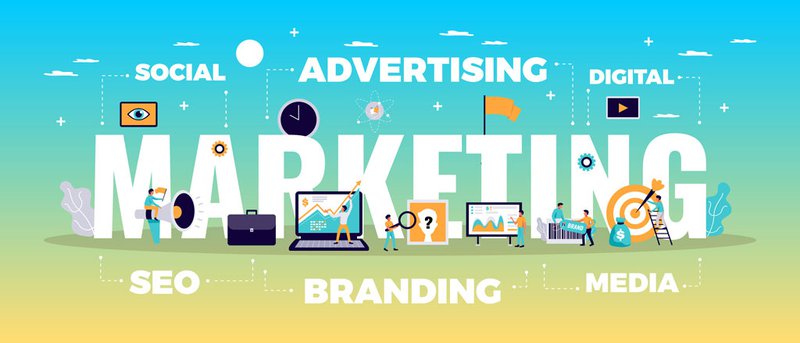 Retargeting works as a reminder to your website visitors of your products and services once they leave your website without buying. After visiting some specific pages, it allows you to track and retarget them and show your created ads of your website to those visitors when they visit other websites.
Retargeting is mainly a cookie-based technology that follows and stays in front of previous site visitors. a few major points will help you to understand why retargeting is important.
Retargeting works only on those visitors who visited your website minimum once after you have set the retargeting pixels.
The main work of retargeting is to remind the potential clients about the purchase from your site encouraging them to come back to seal the deal.
It raises brand awareness keeping your company at the forefront of consumers minds.
Saves your digital marketing advertisements costs by spending on those clients who already have some interest. Meaning a much better ROI (Return On Investment).
Retargeting works smoothly with overall marketing strategy including AdWords, content marketing and other marketing tools.
How Facebook ads work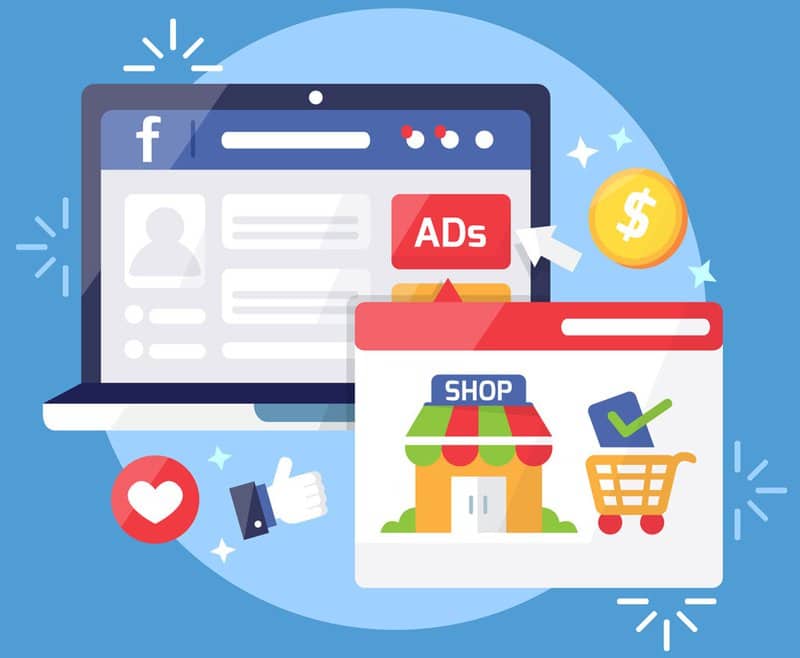 According to social media marketers Facebook is considered to be the most effective social media advertising platform. Good thing is you don't need a huge budget to advertise on Facebook.
The main goal of Facebook advertising is to help businesses and brands to connect with the ideal target audiences. Audience who are most likely interested in your content and will engage with your products and services, leading for a sale. Facebook Ads work for both B2C and B2B companies leading to huge amounts of success.
Facebook ads work based on users location, demographic, and profile information etc. But most of the options are limited on Facebook.
After creating an ad, you need to set a budget and bid for each click or thousand impressions that your ad will receive. Only then users see your created ads in the sidebar of Facebook screen or within their newsfeed.
A businesses that receives the success with Facebook ads usually ask users to sign up instead of pushing them to buy. A low-friction conversion is considered to be successful. So try with some thing that your visitors gets back to your with their next click.
How YouTube Ads Work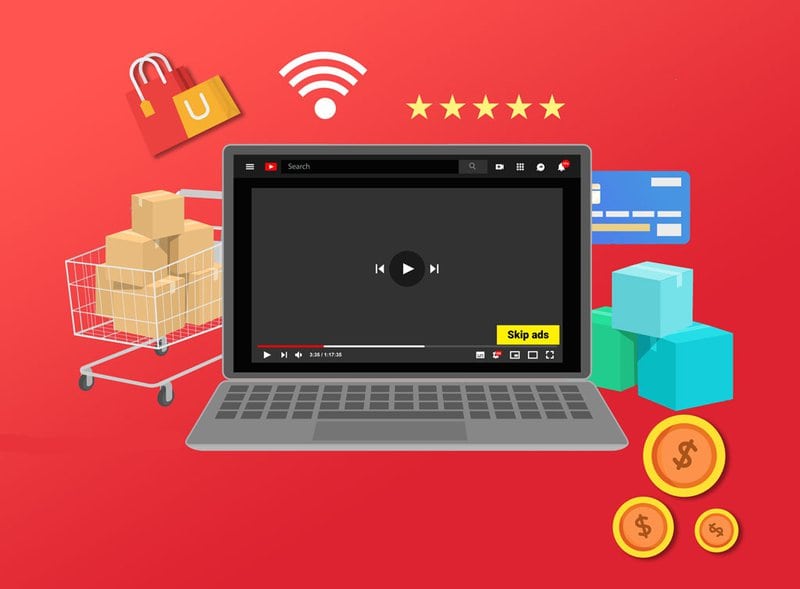 YouTube has its own personalized options for advertisements. You can target ads to specific demographics, such as gender and age. Also have the option of targeting depending on interests or keywords in video titles that match your product's niche market.
You are able set a budget for how much you want spend per day – this is called an Ad Spend Budget (ASB). The best part of YouTube ads is, you can also retarget those people who watch your YouTube videos. And you can divide these video viewers into people who have commented on a video, only watched a particular video, watched any video, and so on and create different list based on different criteria and show ads particularly.
YouTube ads are a great way to reach people who have already shown interest in your product. You can also retarget those viewers and show them more of what they want. This is why it's called "remarketing." This means you're not wasting time or money on showing someone an ad that doesn't know about your product, service or even channel. You are reaching out to those who know more or less about your YouTube channel or your brand.
But there are some limitations when targeting your YouTube video viewers. Depending on the video-viewing behavior, a viewer will be added to the list. They need to watch to a billable point in the video (30 seconds or more). Only then you can create segments based on how long someone has watched a video. For example, you can't create a list of people who have watched at least half of a long video.
There are other adjustments while you setup the ads like- you can choose mobile or desktop screen, location to show ads, budget you want to spend etc.
Which is Better- YouTube Ads or Facebook Ads?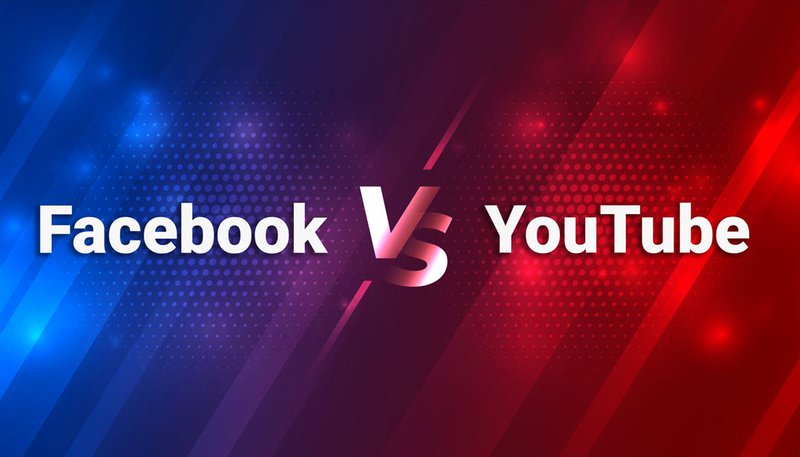 YouTube is a video-sharing website that has over one billion active users and two million advertisers. It's the second largest search engine in terms of market share, with more than 50% as much traffic on Google AdWords (Google's advertising platform). YouTube ads are also highly targeted because they are based on the user's search history, location and browsing patterns.
Facebook starts to counts a video view right after three seconds. On the other hand, YouTube counts a video view only when someone has watched any video of a channel for longer time. YouTube counts the view after 30 seconds or more.
YouTube advertising might have several benefits. But Facebook is better as it has got a better network and most of the people are connected via it. Facebook ads open up a way to show ads all over the world reaching out to most people.
YouTube is a great platform to advertise on. It has got the best reach and it's free for most of them, but Facebook ads are better as they have more control over what you want your audience see or not.
If you want you can invest both in YouTube and Facebook ads but this will cost you a bit. On the other hand, investing on Facebook ads is a safer and better option. You will have a better control over your ad and the amount of money you want to spend.
Why Need to Retarget YouTube Viewers?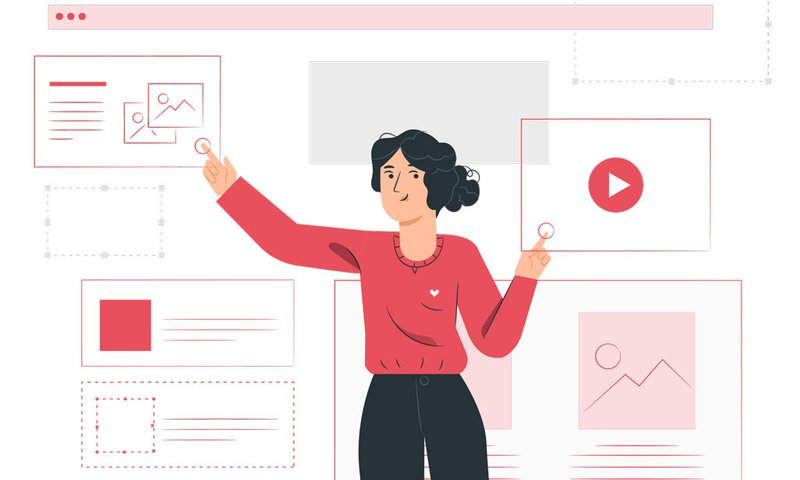 The visitor may have dropped to your channel because they were interested in a specific video. You can retarget them by showing that same or similar videos on YouTube, Facebook and other social media channels with the help of Google Ads (formerly known as AdWords).
To retarget YouTube viewers you can track the visitor on Facebook and show ads of your channel, product or website in their Facebook newsfeed. This increases the number of visitor to client conversion. This way you can increase the number of your subscribers and quickly rank on top.
You can show Facebook ads normally without retargeting but this will increase your cost and the conversion rate is very low. But with retargeting you know who is your targeted audience and how you can convert them at low cost.
How to Retarget YouTube Viewers on Facebook
The best thing about retargeting is you can show personalized ads to billions of viewers across YouTube and video partner sites based on their interactions with your videos or YouTube channel. This is also known as "video remarketing". By re-engaging with your message with people who have seen your videos or channel, you're mostly walking towards success in increasing your return on investment.
Benefits of retargeting YouTube visitors:
Previous results shown advertisers who have used remarketing on YouTube have improved their return on investment (ROI) by showing video ads to people interested in their product or service.
With YouTube's vast network, your video ad can reach to potential customers depending on remarketing audience lists at an efficient price.
The Google Ads auction model offers competitive rates that meet your target ROI. With CPV bidding, you'll pay for video views and other video interactions, such as clicks on the call-to-action overlays (CTAs), cards, and companion banners.
Website retargeting or remarketing is based on visitors' actions on a website. You can remarket based on actions specific to your YouTube videos, including when viewers like, dislike, and share your video.
How to Retarget YouTube Viewers Using RetargetKit
RetargetKit is a link retargeting and link management tool that retargets your visitors and converts them into your client. Using retargeted link created by RetargetKit will help you to create multiple campaigns and retargeted links to retarget and track you visitors bringing back them to your YouTube channel and website.
Steps to create a retargeted link using RetargetKit is given below.
Step 1: Sign Up on RetargetKit
Click the Signup button for sign up. Once you click the sign up, you will be redirected to the campaign page. You need to choose a campaign type to generate you customized short link. The are six different campaigns available and you can go for any of it. All of them have the option to setup retargeting pixel.
Step 2: Retargeting Pixel Setup
Under the campaign type, you will find a button to enable retargeting pixel. Once you enable, you will be guided to the next step where you need to setup the retargeting pixel. Click on 'Create A New Retargeting Pixel' and you will land to a new tab with popup. Setup retargeting pixel and save it. Once you're done, save the campaign. Without retargeting pixel setup you will not be able to retarget YouTube viewers and show ads to them.
Step 3: Generate New Link
Now under the campaign, generate a new link. Click the 'NEW RETARGET LINK' button to create the short link. Use your YouTube video URL as the destination URL. This link is customizable. You can use your own domain or keep it as it is (We prefer you using your domain for brand awareness). Once the new link is generated just save it.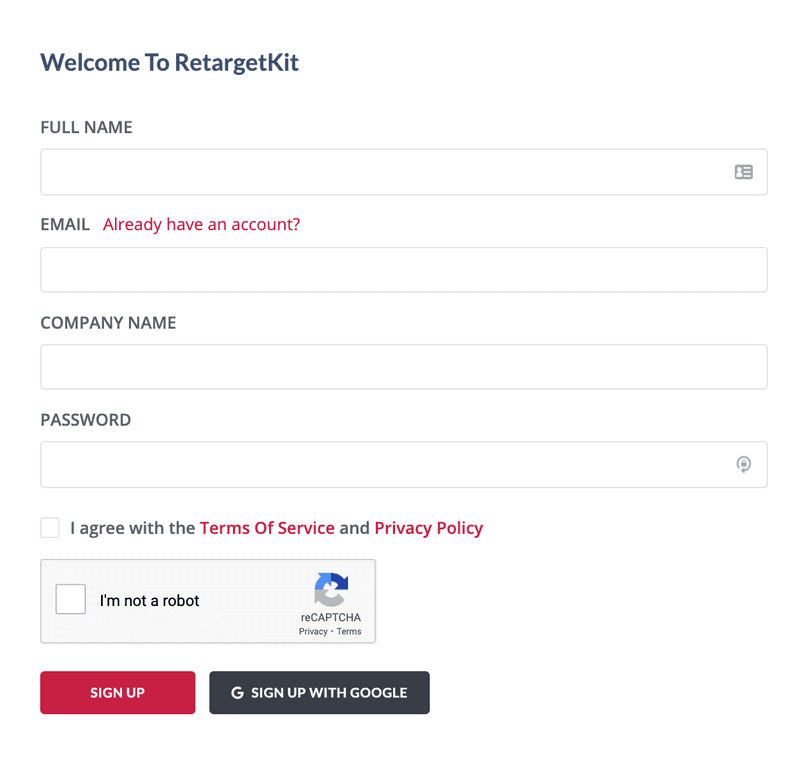 Now share the link with your audience. You can share via blog post, email marketing, Facebook posting, and other social media platforms. Anyone who clicks the new link of your YouTube video and watches the video, will be tracked. And when you launch Facebook ads, that person will see your ad on his/her Facebook screen. This way, you can retarget YouTube viewers.
Note: Your existing subscribers or followers will not be retargeted. Only those who clicks the generated short link will be retargeted.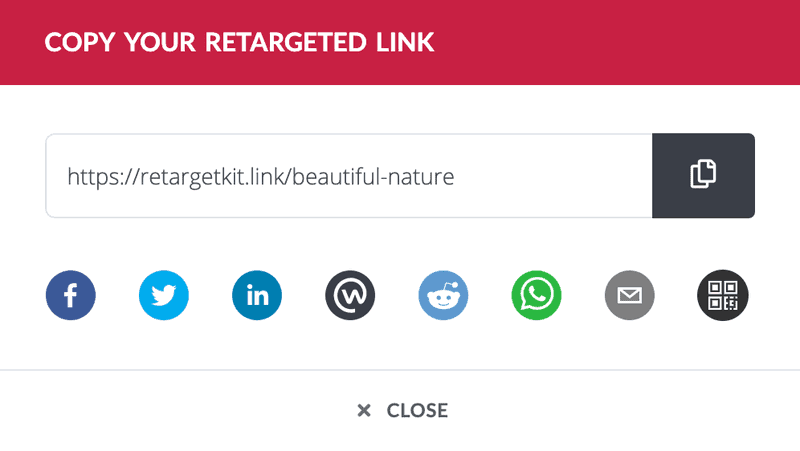 Step 5: Analytics
RetargetKit analytics helps you to track everything. Starting from number of links you have created, number of clicks, conversion rate, countries visiting your link etc. And you can insert the amount you are spending on each ads and RetargetKit will tell you the revenue you got back from each ad. This will help you to calculate how much money you should spent after your social media ads.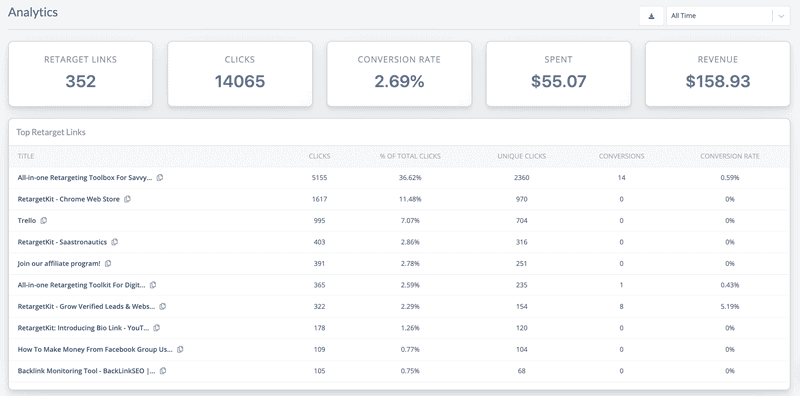 How the Connection Works?
If you are wondering how will the connection work between Facebook ads and YouTube channel then here are the steps describing how to retarget your YouTube visitors with Facebook Ads.
Find your Facebook Pixel ID: Find your Facebook Pixel ID from Facebook Events Manager and copy the Pixel ID of the pixel you'd like to use. Then, go to your RetargetKit dashboard and click on the 'Workspace Settings' and go to 'Retargeting Pixels'. Now click on 'Add Retargeting Pixel' and paste the Facebook Pixel ID and save it.
Add your YouTube video links: Generate a short link your video link and embed the short link with your advertising retargeting pixels i.e., Facebook.
Build your YouTube Custom Audience: Once you're done with the creation of a shorten link, you need to build a targeted Custom Audience of people who will click the links. You can setup your Custom Audience by using your shortened links as the specific webpages people visited from your preferred ads platforms (Facebook, in this example).
Launch your ad: And finally, launch new ads retargeting the Custom Audience. Anyone who clicks your new YouTube link will be tracked and retargeted. This way you can retarget your new YouTube visitor and show ads to them in their Facebook account.
What is Deep Link? How is it Different from Regular Linking?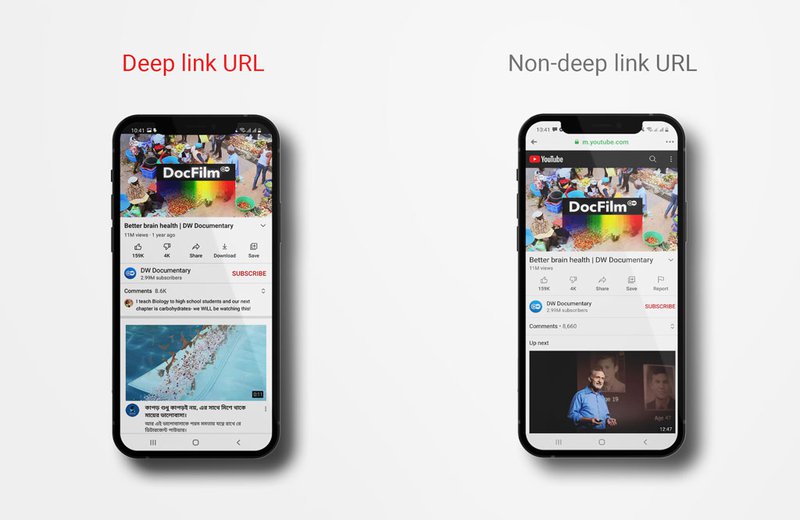 Deep linking is when a link sends users directly into a specific point in the app experience, rather than an external website or app homepage. That means that when you click on a YouTube link on Facebook newsfeed from your mobile, if the link open on your preinstalled YouTube app then the link is deep linked. And if it opens on web-browser then it is not deep linked.
Deep links in push notifications and email marketing are a powerful way to provide the user with relevant content. This creates an additional layer of value by adding more context, which can lead to higher conversion rates for your business.
How Does Deep Link Benefit Customer Engagement?
Have you ever opened a YouTube video on your mobile phone only to discover that it's not what you expected? Most people react by immediately closing the window as soon as they see the video opened on web-browser other then their pre-installed YouTube app. I'm sure this has happened to all of us at one point or another!
This is bad for both companies and user experience. Because bounce rates increase when a person leaves without watching anything, which means potential customers are lost forever before seeing their ad and clicking through. So to help you from this problem, deep link allows your link to open on individual mobile app (YouTube app) and maintains the connection between you and your viewer.
There are some good benefits of using deep links:
Deep link helps your visitors navigate more efficiently and quickly.
Better user engagement.
Turns your viewers into your subscribers.
Your viewers can like, comment, and share your videos from their account and your can reach out to them easily.
Note: It's hard to get new views when you share your videos on Facebook, Twitter, and other social media platforms. RetargetKit helps by opening up the links in mobile YouTube apps so they can love your video content!
Final Words
The purpose of retargeting is to track you audience and remarket your product and services to them. In the path of success, YouTube is a big key. Retargeting your YouTube visitors will bring audiences back to your channel increasing your video views and converting them into you clients.
Try RetargetKit today and test by yourself.