Selling on Instagram can either be easy or challenging. It all depends on your way of working. This article will reveal all the easy and challenging methods to sell on Instagram and help you to discover the easiest way to sell products on Instagram and earn money with just one link.
If you are already using an e-commerce shop, but you want to make it easier for your Instagram customers to purchase your products directly from your account, then you should read the article till the end.
What Is A Microstore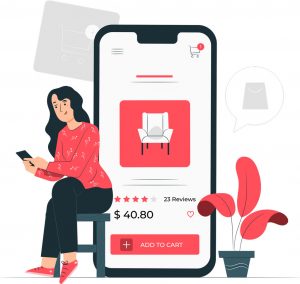 A Microstore can be defined as a small online store where you get a handful of things to purchase. Like- a couple of ebooks, software, reselling LTDs etc. The target of a Microstore is to sell products by the creator directly to the audiences.
Anyone who doesn't sell in bulk can open an online Microstore. The purpose of creating a Microstore is not to invest in any extra website and server cost. And the best part of it is, you can track your audience, retarget them, remarket your service, analyze your sales and conversions and much more.
A Microstore doesn't need to be only on Instagram. You can open it anywhere. But we suggest you opening on Instagram so that you can make quick money from Instagram too.
Who can open a Microstore:
Online course sellers
Paid video tutorial seller
Authors
Affiliaters
Drop shippers
Podcasters
Paid audio booksellers
Software resellers etc
Why Sell On Instagram
You will be amazed to know that 80% of users follow at least one brand on Instagram. So growing your business on Instagram can indeed be beneficial for you.
If you have only one link to share on Instagram, you can use that specific link on Instagram Bio. But if you have multiple links and want to share all of them, Bio Link is the best choice.
Bio Link helps to drive traffic from Instagram to multiple product pages, blog posts, or websites. If you're a small business person or a publisher and want to sell on Instagram by yourself, then think of Bio Link Microstore.
Benefits Of Using Microstore
The benefit of using an online Microstore to sell on Instagram entirely depends on your usage. Here are some benefits of using Microstore:
Sell directly to your audiences.
Get paid instantly.
Promote other relative products.
No need to invest in a website.
No haphazard of server setup.
No need to pay any server cost.
No stress of Google organic traffic hassle.
No need to hire a marketer.
No trouble of SEO content writing.
Use scripts of payment carts, forms, promotional banners, discount coupons, code tags of any platform you like.
And so much more.
You can get all the benefits of using an online Microstore without getting jeopardized. All you need to do is setup the Bio Link and share.
Different Methods To Sell On Instagram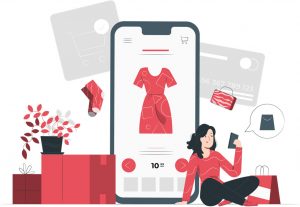 Instagram is more than 10 years old. Now it has gone from a photo-sharing site to an online shopping mall. This got small and big companies back to business. Many top marketers and influencers earned thousands of bucks just by using Instagram.
Day by day, selling products on Instagram became much more accessible. It is much easier than selling on a company website. Here are some methods you can use to sell products on Instagram.
Sell through Instagram Shoppable Posts: Shoppable is Instagram's new feature. It made businesses easier to reach their consumers more directly. All you need to do is setup the catalog, add tags, connect with the Facebook business manager account and setup the payment gateway from there.
Pros:
Perfect for online shops.
Perfect for retailers.
Perfect for big companies.
Cons:
Not suitable for small businesses.
Not a fit tool for authors.
Not an ideal method for startups.
Have to setup many things.
It can't be done without a Facebook business account set up.
Need a company website for it.
Overall, too much costly.
Sell through Instagram inbox: Another method is when your buyers approach you via inbox. Once they like your product, they might message you for purchase. But sometimes, people who intend to buy the product later change their minds for some reason and never get back to you. And in some cases, people don't even approach to purchase the product due to shyness.
Pros:
Get directly connected.
Get engaged with your audience.
Easily showcase other products.
Offer different discounts and coupon codes to individuals personally.
Cons:
Some people might not like your approach.
Some might take it as spam.
This will drop your product value.
You might end up losing followers.
Bio link: If you want to share a link on your Instagram account, make sure you choose an external Bio Link service for that. This way, you can share hundreds and thousands of links inside one link. You can promote your products, affiliate products, retailing products, reselling products etc. Moreover, you can get connected to your audience on different platforms using Bio Link.
Pros:
Share thousands of links just from one link.
Share various product links.
Showcase all of the products from one landing page.
Get connected to your audience in other social profiles.
Share your multiple business links.
Share multiple website links.
Can share trackable links.
Retarget your audience for remarketing your products.
Show social media ads to your custom audience.
Quickly drive Instagram audiences to other platforms.
Cons:
Some Bio Link services do not offer custom URLs.
Some services do not provide branding options.
Not every service can help you create a Microstore.
Some services do not provide deep links.
Not all services offer custom script addition.
Things To Do For Successfully Selling On Instagram
Bio Link Microstore will help you to sell products on Instagram successfully. But it would be better if you consider a few things to build a strong profile before getting into the business. Here are a few things you need to do before you start to sell your product.
Optimizing your Instagram business profile: Your bio is what potential Instagram followers would love to see in the first place. When they land on your page, if they don't like what they're reading, chances are they won't follow you. Nor now nor in the future. This will lose you an opportunity to turn visitors into your clients. To get potential clients, give accurate information along with hashtags. Hashtags on Instagram bio works as a medium of attracting a broader audience. Provide a perfect photo of yourself or company or brand. This will increase your brand value and maintain your audience's trust in you. One more thing you should consider is to provide straight forward points to your bio. If your bio lacks the influence when anyone lands in your profile, they might not want to get connected to you. And do provide a link to your online store or website. This will help you to drive heaps of traffic to your website, blog, video subscription service, or online e-commerce store.
Create brand awareness: One thing is for sure, we don't buy products unless we trust them. So, if you don't create brand awareness, the chances of earning from Instagram might turn you down. The more you reach out, the more you get clients. And building trust entirely depends on the brand and your movement. Make sure you create a stable brand outlook and reach out specifically to your niche.
Use ads to reach your target audience: Instagram took things one step ahead in 2015 by introducing Instagram ads. This became a plus point for marketers as the advertising system would allow them to enter into the social media platforms of one billion monthly users across various content segments and categories. According to Retail Touchpoints, 72% of Instagram users have purchased a product after watching it on the app.
Create Instagram stories with product links: For using the 'Swipe-Up' feature of Instagram, you must have a business account with over 10K followers. If you don't have that many followers at the moment, regularly posting will solve that issue of yours. By creating Instagram stories with product links, you can start attracting a specific targeted and responsive audience.
Use hashtags: Hashtags play a crucial role in developing interest in your social media accounts. They help you to find out what your competitors are doing. Write hashtags whenever you post something. This will help you build the brand for your business or yourself by engaging with customers and joining the conversation about what's trending. In case you participate in the high-traffic conversation by discovering the biggest trending topics, you are more likely to gain great visibility to your business. This will enlarge your audience and increase the chances of collecting fresh leads for your business.
Launch a contest: People love contests. So use this trick to prompt existing followers by tagging others for a chance to win a prize or a discount on your products. This will draw attention to your brand and products, which can substantially increase overall conversions. You can organize things like – Like and comment to win or a photo contest. The idea is to promote the contest on your story, and, if you have a business profile, interconnect a link to your website for entry submissions. This will also get you more backlinks to your site and help you sell on Instagram.
How To Sell On Instagram Using RetargetKit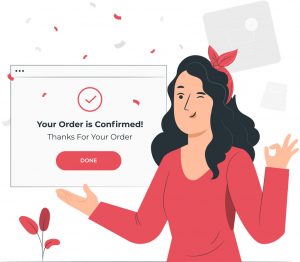 RetargetKit is an all-in-one marketing toolbox and helps you to sell products on numerous social media platforms. The main goal of RetargetKit is to help you make money, grow your marketing business and help you start your marketing agency if you want to own one.
At this point, the question arises, how to sell on Instagram using RetargetKit. RetargetKit Bio Link offers all the necessary features you need to grow your business on Instagram. Here how it does the job for you.
Create brand awareness: Your domain represents your brand. It gives your brand the visibility it needs and creates brand awareness. This is a must for building trust. RetargetKit offers custom domain option which allows you to use your domain instead of 'rgkit.co'. Moreover, RetargetKit offers whitelabel agency plan by which you can create your digital marketing agency from scratch with zero effort. Using your name, brand name, logo, and favicon, you can represent RetargetKit on your brand and get engaging clients instantly.
Custom script addition: Every marketer's marketing process is different. So as their needs. To add additional features to a link, one needs the custom script option. With custom script, you can add forms, payment processes, banner, newsletter form etc. RetargetKit offers custom script addition inside a few features like Custom Widget, Bio Link, Call-To-Action etc. Custom script entirely depends on your usage. If you need information about your audience, you can use a form script. And if you want to add a payment transaction for your online Microstore, you can add your desired cart's script.
Retargeting: Retargeting helps you to get back to your link and website visitors. The reason behind retargeting is to reach to them who are highly interested in your product or service. Retargeting service is highly recommendable to them who use social media marketing ads. Using retargeting, marketers can reduce their Click Through Rate (CTR). RetargetKit offers retargeting pixel tracking of eight platforms currently by which you can track your link visitors, including Instagram link visitors. And you can monetize your Microstore conversion tracks too.
Create Microstore: Selling on Instagram is a bit of a tricky part. If you want to sell on Instagram directly to your audience, it is better you open up an online Microstore. This will give you the power to turn your Instagram account into an online mini shop.
How To Open Microstore On Instagram Using RetargetKit
A Microstore is just like an online store. The only difference is, it is way much smaller. It is perfect for selling 2-3 products. Since Instagram doesn't allow you to share links on posts, so you can create a Microstore to sell your products directly to your audiences.
Steps you need to follow:
Create Bio Link Campaign: The first step to create a Microstore is to create a Bio Link campaign. You need to setup your brand, profile information and the look of your Microstore. To create brand awareness, you can use your domain inside the custom domain or skip the part. To track your audiences, you can even set up retargeting pixels from here.
Set link Preview type: The next step is to create retargeted links. These links will make your Microstore. You can show your links via:

Button: Show the links in the form of buttons. If clicked, it will redirect to the destination link you set.
Thumbnail: You can set your link along with a thumbnail image. This works great if you have a list of products.
Image: If you want to show a big product image and the link, you can use this one.
Video Embed: You can showcase any introduction video or product review video through this one. This will build your audience's trust in you and help you explain more about your product.
Text: If you need to add more valuable text, note, information for your clients and visitors about your product, then you can add using this link preview type. You can also add images, videos and emoji from the editor but they are not clickable.
Custom Script: This is the magic part. You can add your payment cart script here and get paid right away. This is how you get rid of your clients' payment hassles of redirecting links to payment gateways. Moreover, if you want to add animations to your Microstore and make your audience amazed and engaged, you should try pasting animation scripts using this link preview type.

Button animation: Button animation addition is optional. This works great if you want any of your links to be more clickable. Any button animation grabs the attention of audiences instantly. So if you want any of your products to be highly sold, you can use a button animation on that link.
Conclusion
A Microstore is nothing but a small online store that will bring your money instantly. This not only helps you get money instantly but also reduces other payment method hassles. Moreover, you don't have to share a percentage of payment with other companies like Amazon or Kindle.
Your hard work trophy is your payment. And if it gets stuck at any point, it is your loss. Don't ever lose any more clients from Instagram. Create your very own Microstore right away and sell on Instagram.
Read More: How To Add Link In Instagram Bio.