As a user of WhatsApp Business app, you can use the latest short link feature. You can use WhatsApp Link Shortener to shorten your links and then share these short links with your customers. They can use these short URLs to start chat with you. When a customer opens your shared link, the chat gets opened if he/she has WhatsApp installed in the device.
Nonetheless, making WhatsApp links is inconvenient- that's where RetargetKit comes in. We provide a service that uses available domains to generate shortened WhatsApp links.
In this article, we'll talk about all the possible methods of getting a WhatsApp link shortener in the easiest ways. We have concluded some extra tips also in the last part as an additional guideline too. So, keep on reading this blog to know more about what you've been searching for!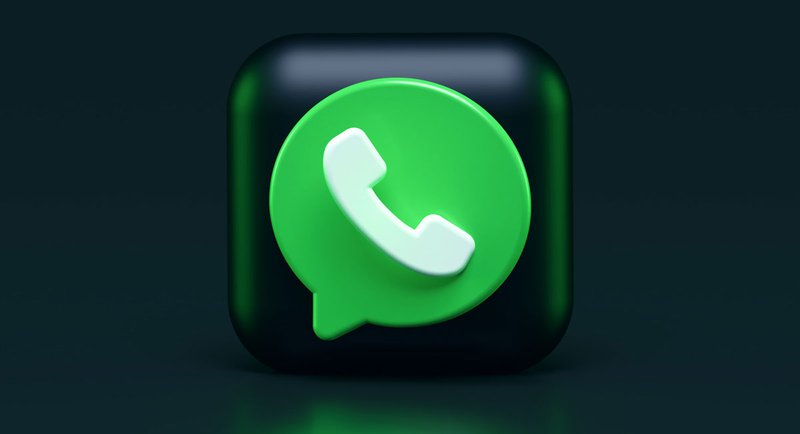 What Is WhatsApp Link Shortener?
With the launch of the WhatsApp public beta program, a new feature was released and later known to be a "WhatsApp link shortener." This premium aspect with better specifications will help the users to create a link precisely together with your telephone number. The consumers can initiate a fast chat with you on WhatsApp using this short link.
It's solely created to help the WhatsApp Business account. So, it will be available to users of beta version 2.19.21.5. Although past versions of the app may have included this function, it is best to keep the app up to date. "WhatsApp link shortener" allows WhatsApp Business App users to communicate with their clients and customers more quickly.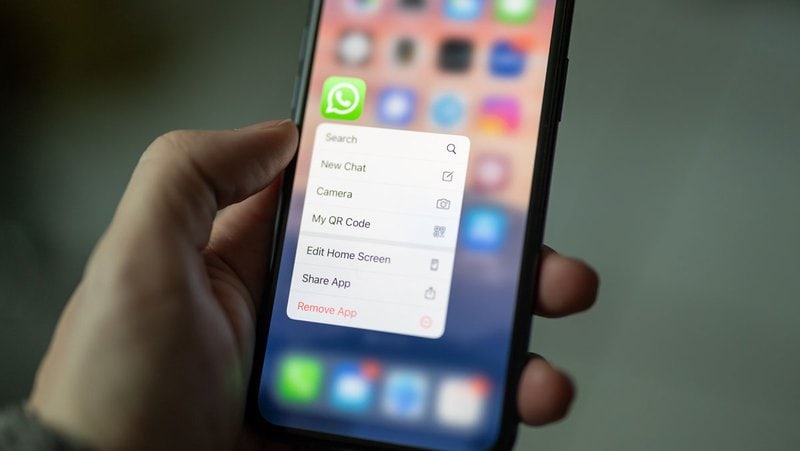 How Does WhatsApp Link Shortener Work?
WhatsApp's Short Link will make it easier for businesses to share links. Customers can be given the wa.me URL by businesses so that they can start a dialogue with the company right away. Wa.me, a WhatsApp beta for Android 2.18.138, was released last year. This service has been upgraded to provide a default message, according to the WABetainfo report.
WhatsApp Business users will be able to reach out to their target audience in a much more convenient way thanks to the short link feature. Short links are easier to share with potential clients and you can trust these tools about the privacy of your links.
Now, there are some powerful WhatsApp Link Shortener tools are introduced. Some of them just convert long links into short ones. The more powerful ones like RetargetKit, can also be used to track your short links. In other words, the tool displays the amount of traffic generated by each link. This feature is useful since it allows you to create custom connections for certain purposes. Customers can send you a WhatsApp message without having to add your phone number to their contact list by clicking on the link.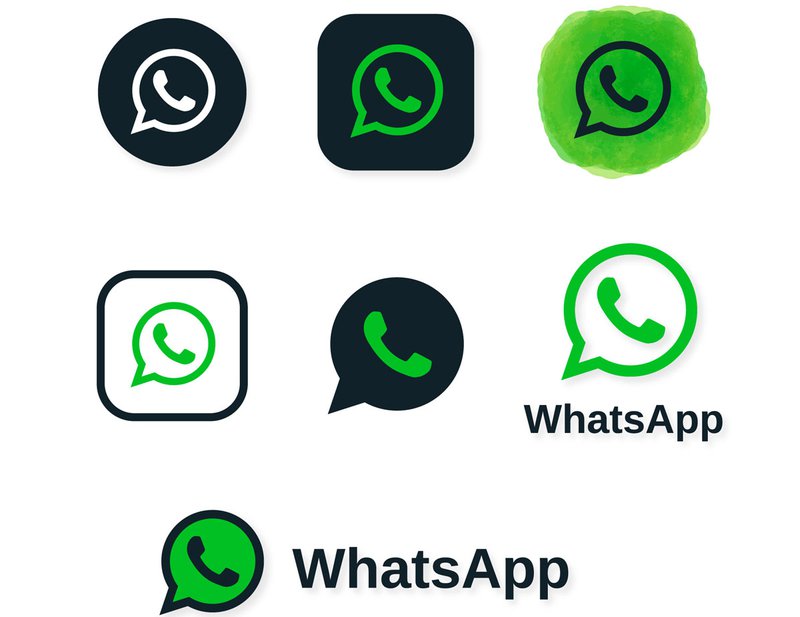 What Is WhatsApp Business App?
Anything new, especially in technical terms, depends on how you want it to work. The first step, regarding this app, is downloading the application named WhatsApp Business. Here's a quick breakdown of what you can accomplish with this free tool:
The app is available for free download. Simply, open the "Play Store" or "App Store' and download the app.
Designed specifically for small business owners. In contrast to WhatsApp's Business API.
There are a few basic tools included. Quick responses, a business profile, limited automated messages, a product catalogue, and brief links and QR codes are all available (new).
Why Does Your Business Need A WhatsApp Link Shortener?
WhatsApp, with 1.5 billion users in 180 countries, is the world's most popular messaging app. Whether your business is small or large, it can get several benefits from WhatsApp short links in many ways. We would like to mention about "your customers comfort while messaging' as the first reason, why you should use a WhatsApp Link Shortener.
Many businesses are using WhatsApp to communicate with their customers. But, it's also true that, many users feel uncomfortable or insecure to share the direct WhatsApp links with the customers. As such, it will decrease your promotions and limit the number of your sales. A WhatsApp Link Shortener will hide your original WhatsApp Links and give you shorter links which also look better! So, there is no issue of safety as well as discomfort to share your links everywhere.
Moreover, it's not enough that you only share your links to grow your business. You have to track what your customers are doing with your links. A WhatsApp Link Shortener do the job of tracking also. Hence, you can observe all the actions taken by your customers and plan your next steps according to that.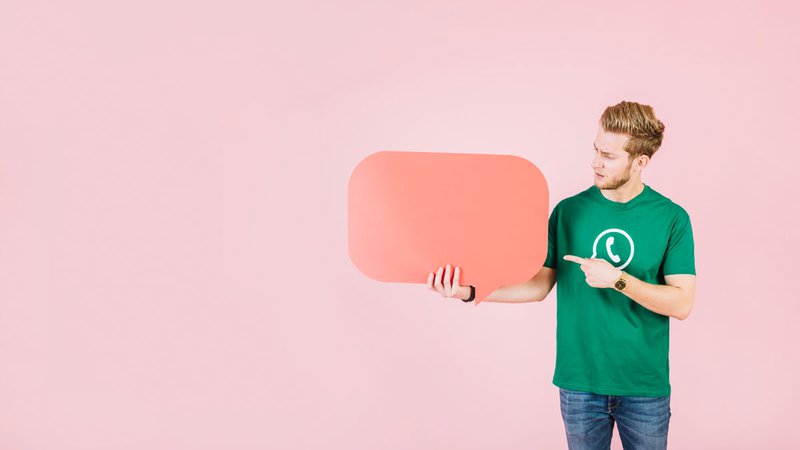 How To Use WhatsApp Deep Link?
When you create a profile in the WhatsApp Business app, the short URL is generated automatically by the WhatsApp platform. If you wish to use the automatically produced URL, complete the instructions below.
Step 1: On your Android device, hit the dotted vertical line in the top right corner of the screen and select the 'Settings' option under WhatsApp Business.
Step 2: Select 'Business Settings' from the drop-down menu.
Step 3: Finally, select 'Short Link.'
You may easily copy, share, create, and alter the default messages after you've accessed the short link. If you have an iPhone, go to 'WhatsApp Business -> Settings -> Business Tools' and then select the 'Short Link' option to gain access. As previously described for Android devices, you may use this short URL to do a variety of tasks.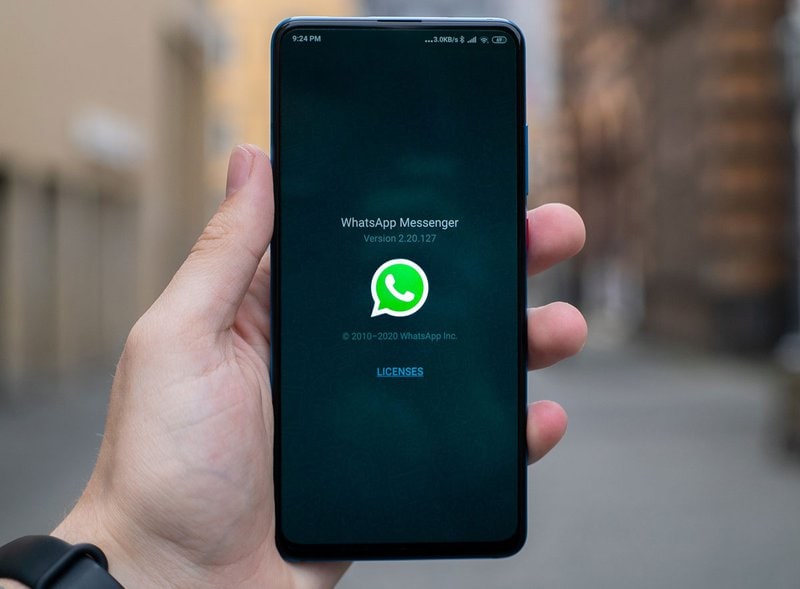 Best WhatsApp Link Shortener
Since you need a WhatsApp Business account for link shortening, not everyone is interested in opening one. So how can you shorten WhatsApp links or share short links on WhatsApp? This is where link shortening services come in handy.
There are a few useful websites that handle URL shortening, including full analytics and records of anything you shorten. Your URL is replaced with a new domain for these services, and the permalink is replaced with a string of numbers or letters.
Here, we have enlisted five best WhatsApp link shorteners to help you with the advantageous features-
RetargetKit is one of the most popular Link Shortener that can shorten any type of link you provide. This is " One Software" that can make you the King of Affiliate marketing World! You will get every feature you need to get more clicks, conversions and sales.
The "Branded Shortener" feature helps you to eliminate long numbering garbage from your links and make it shorter with custom slug. You can use this to customize the link with your brand name to promote your brand. This will increase the visibility of your brand and gain more trust from your customer. It will track the click rates and help you to understand your customers' reactions. You can use the 7 Days FREE Trial of this Branded Shortener.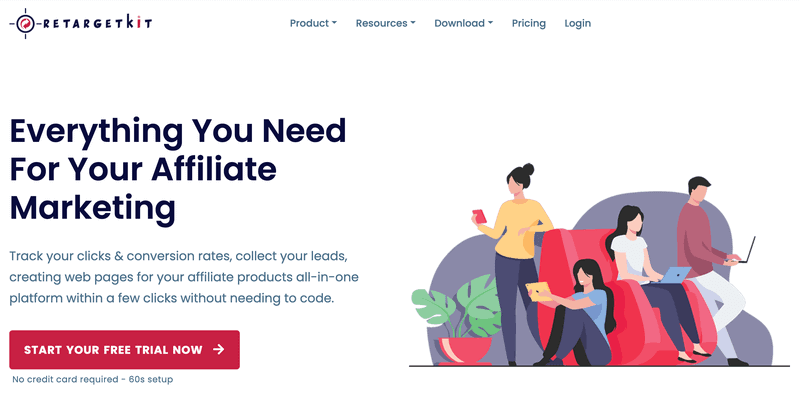 Get your own custom short link with the click of a button. It's easy to make a custom short link on WhatsApp with this online service. To do so, go the official website and click "Create Link" next to your phone number in order for it appear as an option under Custom Short Links – Premium editions also allow you construct bespoke links that begin with any letters or numbers of your choosing! This platform is very straightforward: just select which template looks best (there are several) then enter whatever text needs editing before pressing Generate Link at last.
This website helps you to create an easy link on the home screen of your browser. In order for it work correctly in WhatsApp's system all that is needed from us is our phone numbers and country codes which will get linked together automatically when generating the code- just remember not to include any spaces between these pieces of information or else there might be confusion later down road because what was entered before won't appear right away after clicking "Get Link."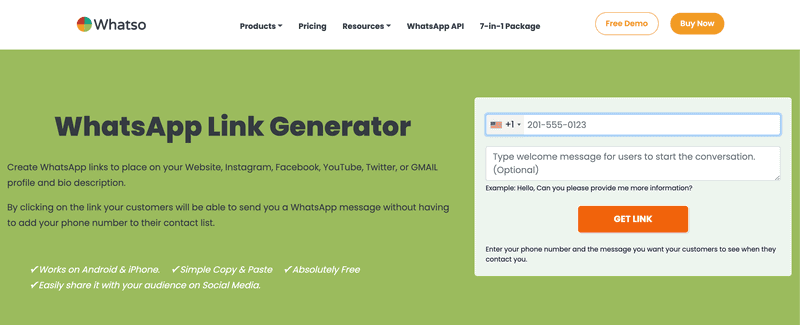 This website is a one-stop shop for generating WhatsApp communication links. Your consumers can quickly connect with you on the app using these short links, and they allow them to do so without having their phone number or message displayed in chats decreasing anonymity! To get started simply enter your contact details into this site – including whether it should forward texts during certain hours of day (which could lead towards greater customer engagement).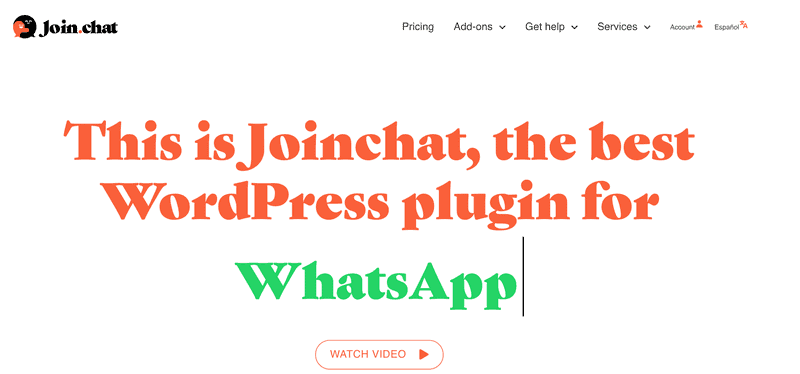 In Vepaar (formerly WhatsHash), enter the page right away and scroll down to generate the short link. You must first choose your country and then enter your WhatsApp phone number from the drop-down box. In the next text area, type the default message associated with the link. When a customer clicks the short link to contact you on the WhatsApp platform, this message shows. Finally, press the 'Get Link' button to generate a secure WhatsApp short link for your online marketing campaign.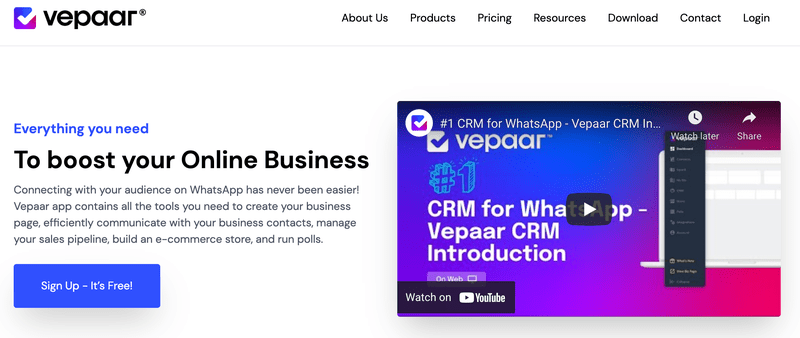 How To Get Your WhatsApp Link Shortener With RetargetKit?
RetargetKit is a well-known retargeting tool that includes features such as Lead Generation, Link Shortener, Curated Page, Call To Action, Bio-Link, and many others. Many URL shorteners are available to assist you in promoting your business swiftly and easily. RetargetKit, on the other hand, performs admirably and never disappoints!
Step 1: Register for an account
Sign up for RetargetKit and create an account. You'll be taken to the campaign's landing page.
Step 2: Create Your Campaign
Your campaign type is set to 'shortener' by default. All you have to do now is give your campaign a name and check the box next to 'Do you require a custom domain?' You must enable 'Do you need retargeting pixels?' to enable tracking, but you can avoid it if you like. Then press the 'NEXT' button.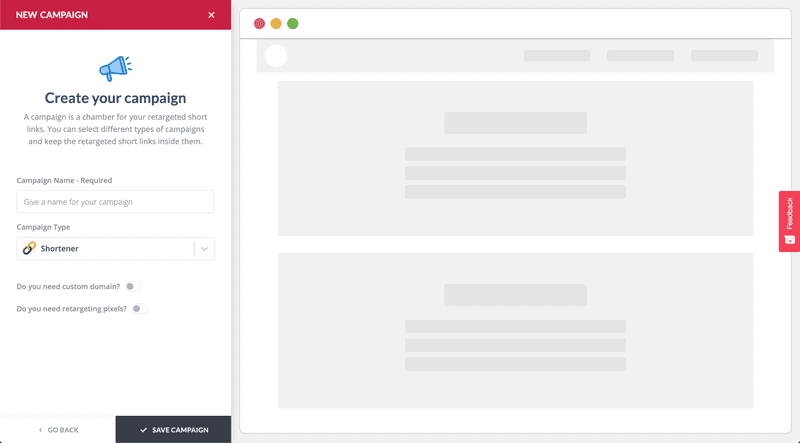 Step 3: Create a Custom Domain
To add your custom domain to RetargetKit, click the 'Create A New Custom Domain' button. You will be sent to a different page. Fill in the placeholders by clicking 'ADD CUSTOM DOMAIN.' If you get stuck at any point, use the Help Docs. Save both the domain name and the campaign now.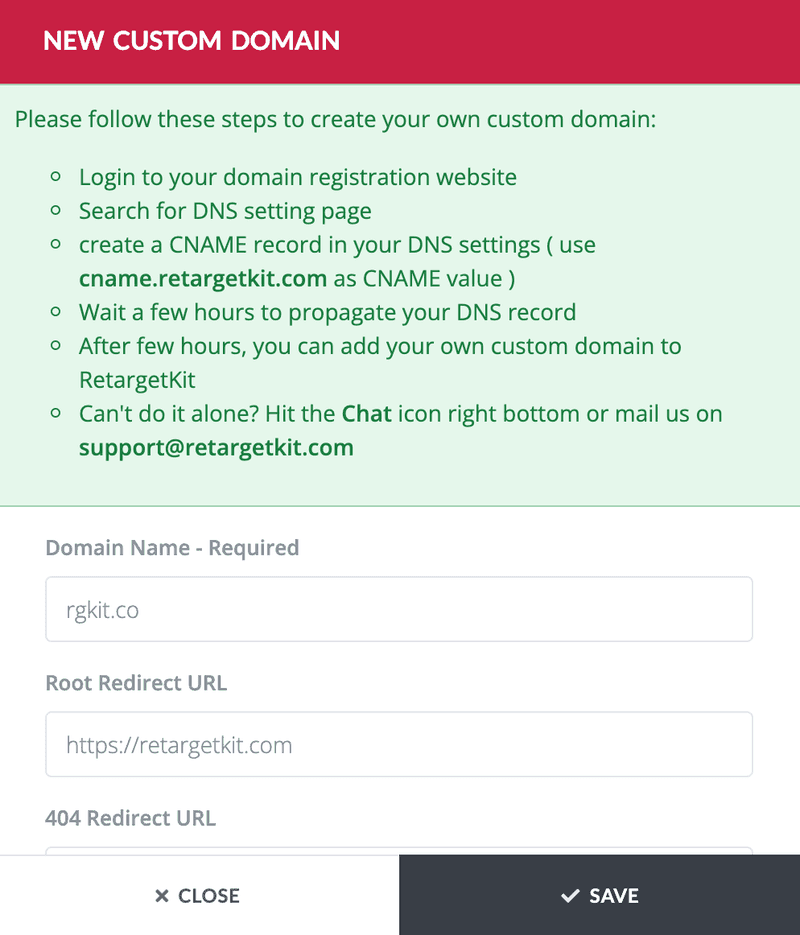 Step 4: Make a quick link
Create a new link under the campaign now. To make a short connection, click the 'NEW RETARGET LINK' button. Here, Press the DROP DOWN ARROW button and select "WhatsApp" Icon. As the destination URL, enter the URL of the page you want to show your audience. This URL can be customized. For brand exposure, use your own domain. Save the new link to your computer.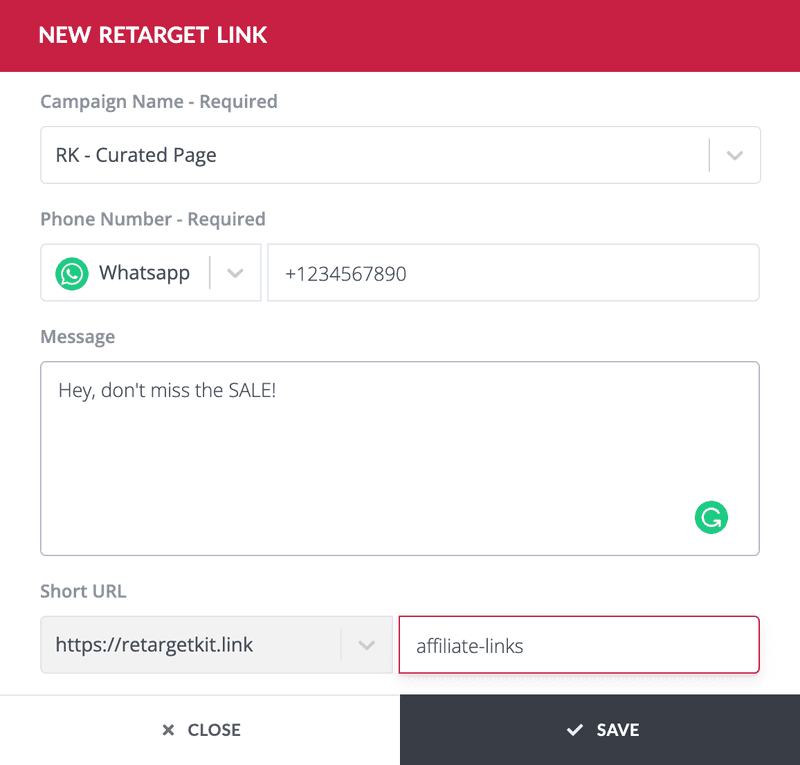 Now you can send the link to your audience. Anyone who opens the link will be tracked. You can share this link via a blog post, email marketing, Facebook posting, and other social media channels.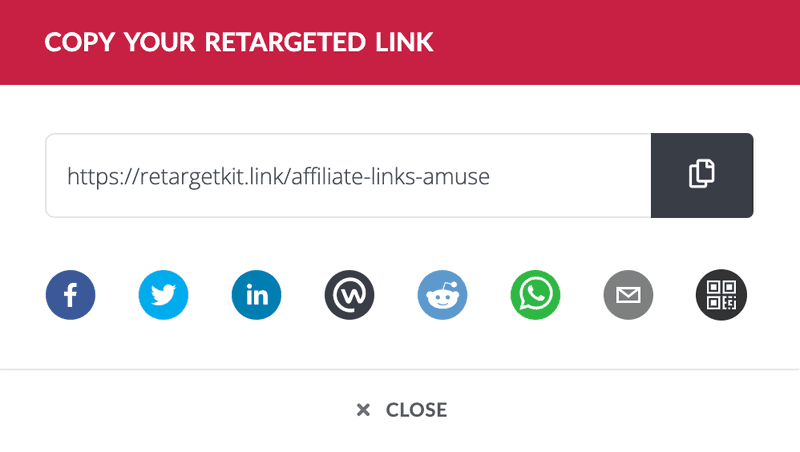 Step 6: Analytics
RetargetKit analytics allows you to keep track of each and every link. Starting with the number of links you've made, the number of clicks you've had, the conversion rate, the countries that have visited your link, and so on. You can also enter the amount you pay for each ad, and RetargetKit will tell you how much money you made from each one. This will assist you in determining how much money you should spend following your social media advertisements.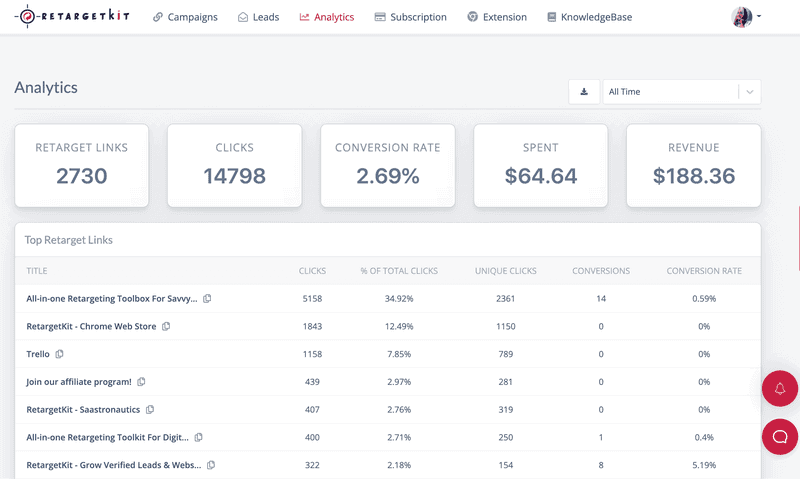 Final Words
If you're using the WhatsApp Business app and want to make it easier for your customers to start a chat with you, then check out our service RetargetKit. We provide shortened links that are automatically generated by us so there's no need to create them yourself- just sign up!
Plus, these links will boost your conversion rate since they are easy for people who have never used WhatsApp before or aren't familiar with how this messaging app works. When someone clicks on one of the short URLs we generate for you, their browser should open right into a conversation window in WhatsApp without any other steps required from them!
Want more information? Visit www.retargetkit.com now.